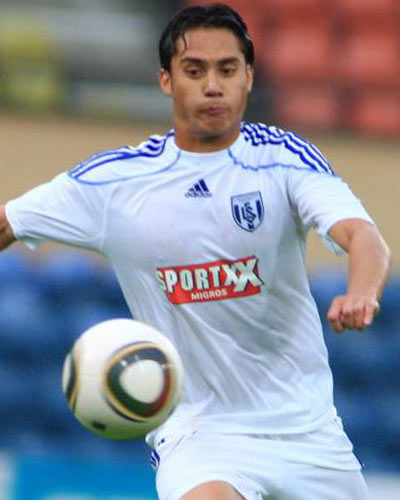 Sporting Kansas City announced today the signing of Honduran midfielder
Jorge Claros
and Swiss-Filipino midfielder
Martin Steuble
. Claros has been added to the team's roster and will be available for selection this weekend, while Steuble has been added to the team's roster and will join the squad in the near term.
Steuble joins Kansas City after seven years of professional soccer in Switzerland, most recently with Swiss Challenge League club FC Wil 1900. The 26-year-old Swiss-Filipino made five appearances in the Europa League, while playing for FC Lausanne-Sport and scored a goal in a 3-3 draw against AC Sparta Praha on Oct. 21, 2010.
"I am really excited to join Sporting KC," Steuble said. "I was there for a trial and loved what I saw. I felt good from the beginning and am honored that they offered me a contract. The team is doing very well right now and I'm just going to do whatever I can to help."
Steuble has featured nine times for the Philippines Men's National Team under head coach Thomas Dooley. He made his international debut on March 1, 2014 and opened his international scoring account in a 3-0 win over Nepal on April 11, 2014.
Sporting Kansas City website